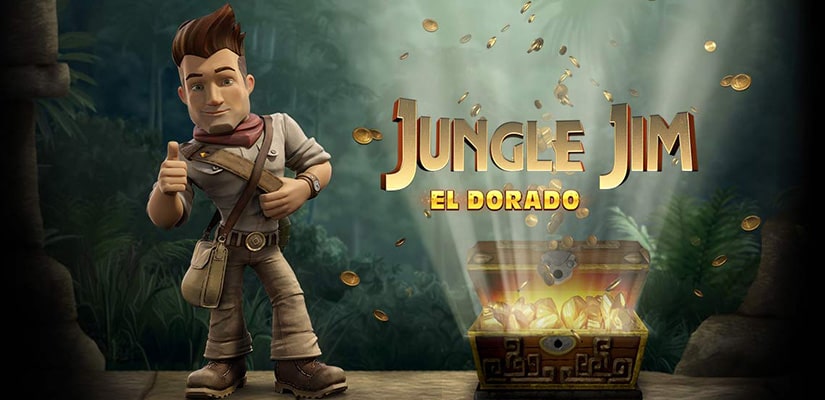 Jungle Jim El Dorado Video Slot is another hit from Microgaming. If you love playing slot games, at institutions like Royal Vegas Canadian Online Casino, for example, you're probably more than familiar with the impeccable quality of online slot machines and other games that come from the software wizards at Microgaming. It's not surprising, then, to say that their latest video slot game, Jungle Jim El Dorado is yet another winner.
As a 5-reel, 25-line payline virtual machine, Jungle Jim offers both involving gameplay and many different chances to win. As a Microgaming video slot machine, it's also no slouch in the sounds and visuals department as it makes the very best of its adventure movie / Aztec theme that is sure to especially appeal to fans of a certain fedora-wearing, whip-wielding fictional archaeologist.
Jungle Jim El Dorado Setting Itself Apart from the Pack
Microgaming's slot machines do tend to share quite a bit in common, both in terms of game play and in the overall quality of all their products.
Here are just some of the features that make Jungle Jim El Dorado a game worth specifically seeking out:
Its jungle-set theme comes to life beautifully in the background, neither obstructing nor being obstructed by the spinning reels
A generous number of free spins throughout the game that stack up to the point where you may get 20 free spins in a row
The Rolling Reels multiplier is a feature in many Microgaming games but it's particularly amazing here.
It becomes especially powerful as it is combined with the game's ample free spins, which not only increases the amount of free turns you can win but those free spins in turn also up your winnings to the point that the machine offers winnings of up to 3800 times your original stake…
Seriously, this deserves a bullet point of its own: your winnings can reach a jaw-dropping 3800 times your original stake!
Jungle Jim El Dorado may not be the most original or features packed slot game ever but between its massive payouts and a fun, colorful theme brought to life by well above-average sounds and visuals, it's still one of the best gambling games to be released this past year.